From staff to artisans, each individual has a unique
experience and worldview that influences our business.
From staff to artisans, each individual has a unique experience and worldview that influences our business.
---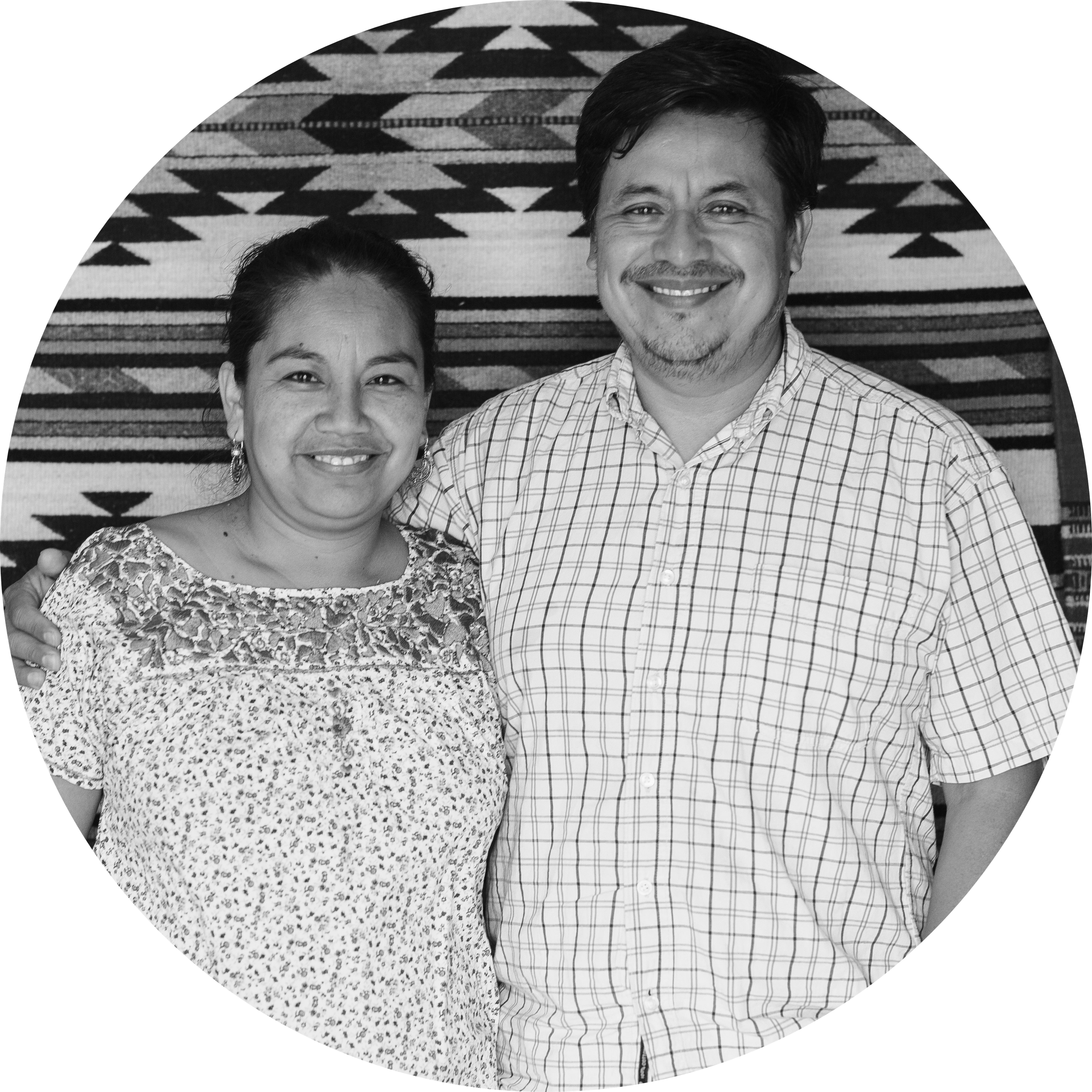 Antonia + Tomas | Lead Designers
Antonia and Tomás live and work in a family compound along with Tomas' parents and the families of two of his brothers. Life here centers on the extended family, and they very much value the support that this offers. Antonia started out dyeing yarn for her other family members to weave and then more recently stepped up to design as well, with Tomás working by her side. Typically Antonia initiates the design process, Tomás weaves the samples; they tag-team the entire process like that, until the product is tagged and shipped! "When he completes a step, I take up the next one and so on. We share everything, including work, caring for the children and the house."
---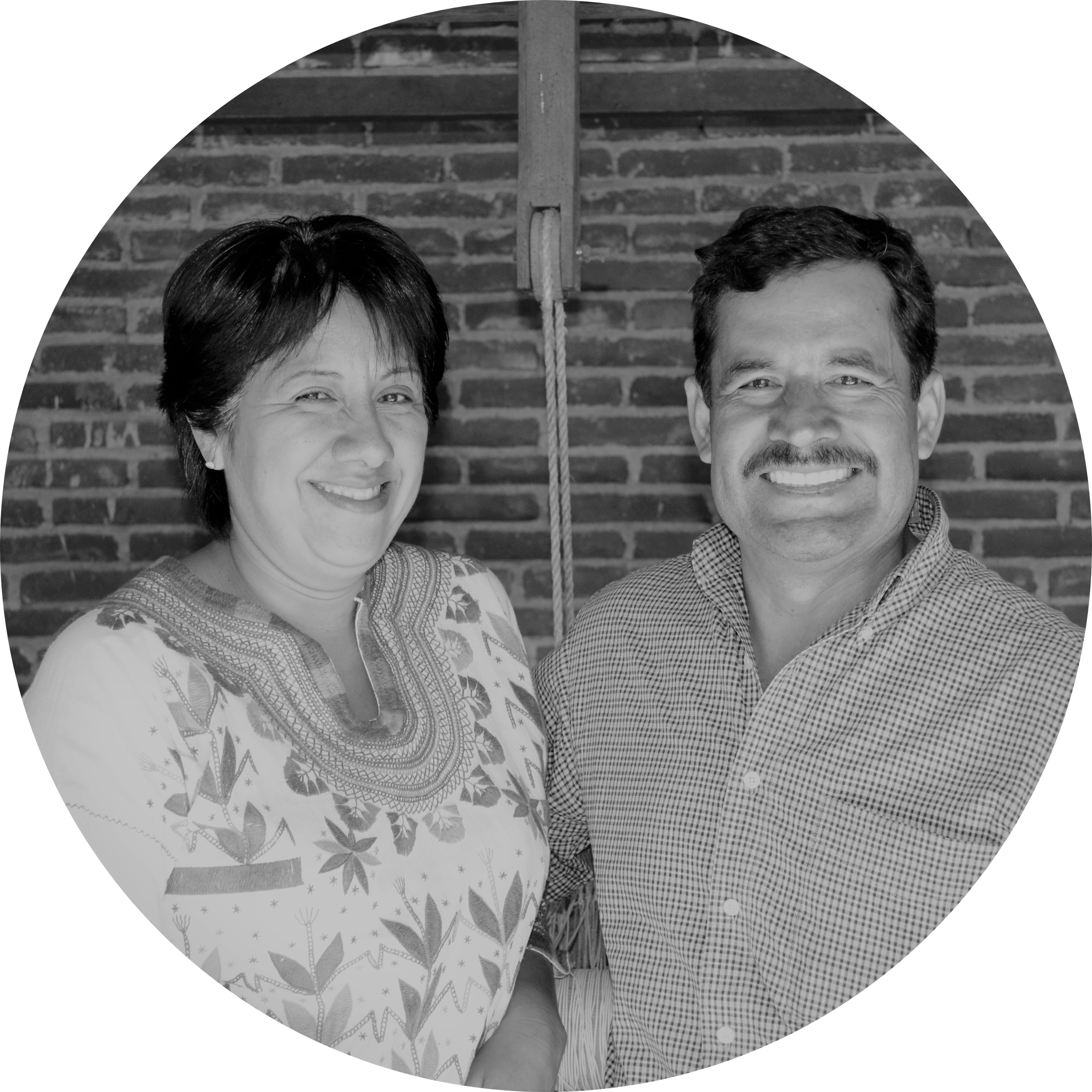 Maria Luisa + Jose Luis | Lead Designers
Maria Luisa comes from a family of four generations of weavers. She and her husband José Luis have two sons, the younger one in high school and the older one an accounting student at the University of Oaxaca. Though Maria Luisa enjoys every part of the weaving process, it's combining colors that really makes her artistic heart sing and her purses are studies in subtle and complementary color-blocking and traditional patterns. José Luis does the stitching and leather finish work for Maria Luisa's purses, with near-perfect seams and detailing. "You weave practically your life into it. Each piece is just that, a stage … a piece of your life."
---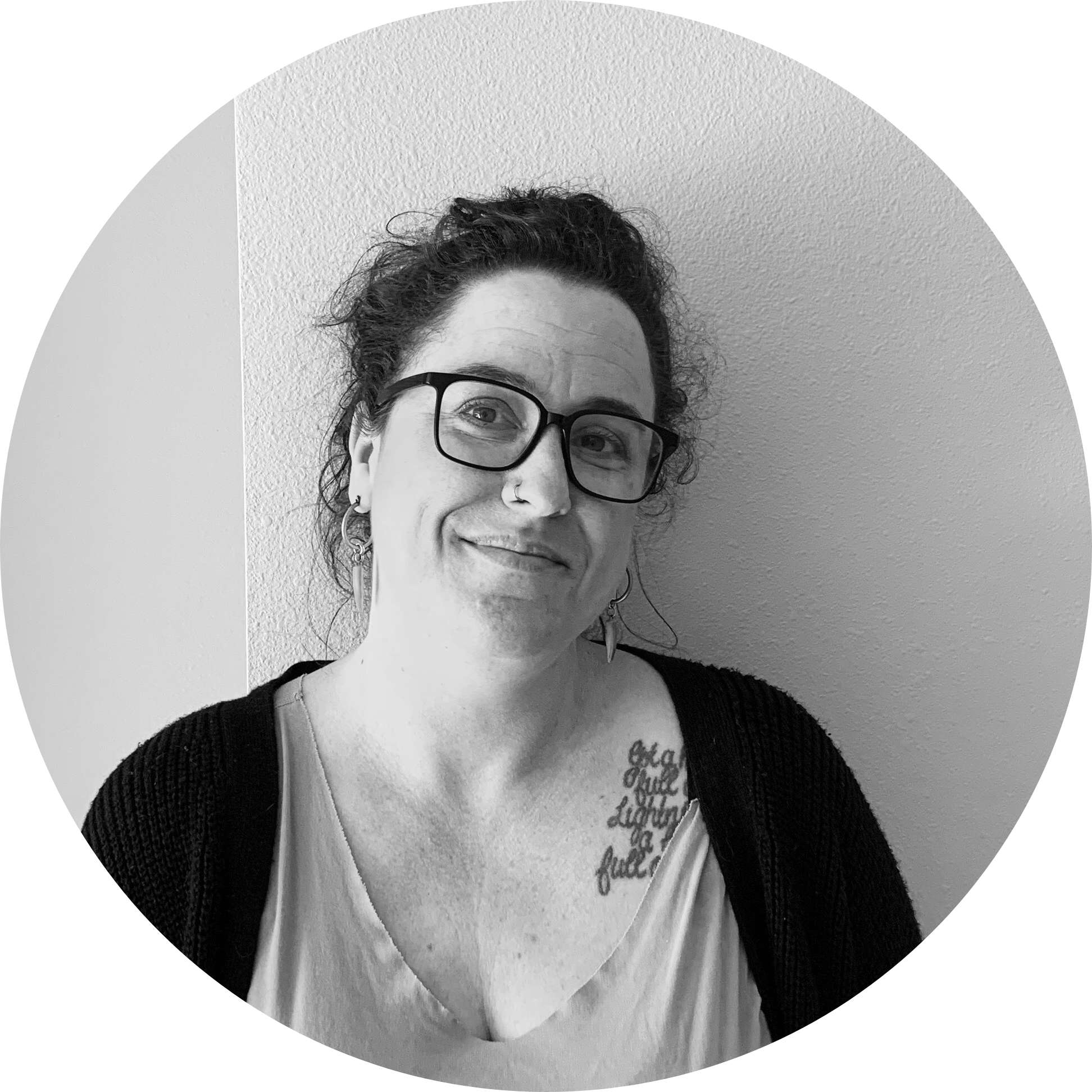 Liz | Executive Director + Head of Operations
Liz became a part of MZ through her love of all things handmade. An avid spinner, collector and dyer of yarn she finds the Zapotec people and their artisan traditions a dream come true. Her experience in e-commerce and management are skills she happily utilizes in order to be involved in keeping the artistry and heritage of the Zapotec weavers alive and thriving. Her belief in the fair trade movement and the beauty and satisfaction of items handmade are the very mission of MZ. She finds her role as Executive Director and Head of Operations at MZ the perfect fit for her skills and ideals. Liz is a huge bookworm who loves nothing more than curling up with a novel or work of non-fiction. She spends her free time making and collecting beautiful items.
---
Rocio + Omar | Lead Designers
Rocío and Omar have a vibrant youthful energy, although they have shared over 25 years together. They met in middle school, in their town of Teotitlan del Valle, and became friends, although they did not start dating until they were university students. Rocio is a true artist who loves the creativity of creating unique patterns and combining colors in new ways. She says that designing is her favorite part of the process and loves getting to see her idea become the final product. "When I see a bag I designed I say, 'Oh yes, that's how I imagined it!'" It's very cool."
---
Malena + Hugo | Lead Designers
Malena and Hugo have been with MZ since the beginning. They work together in a fluid, collaborative process that takes advantage of their skills and interests. "By now, we work together really well. Little by little we've figured out how to work as a team. For example, he will weave the tapetes, then I will sew that into a bag, and our kids will help out finishing and tagging the bags to complete an order." When Malena was 10 years old, her mother began teaching her to weave, starting with simple designs that later became more and more complex.
---
Gisela | Creative Director
Gisela was immediately drawn to the artistry behind MZ and was thrilled to join the woman-run team in 2016. Growing up in the beautiful country of Colombia, she developed a love for indigenous culture and art at an early age. She is especially interested in supporting the self-empowerment of MZ's artisan partners, their communities, and their children. She began her journey at MZ as a sales manager, and in 2020 took over the role of Creative Director. This position pairs her passion and belief in "transformative commerce" - the idea that business can and must act as an agent of positive change- with her natural abilities as an artist and creator. Gisela loves to travel and makes her home base in the Southwest, with her two adorable chihuahuas, Piña and Lily.
---
Ludivina + Faustino | Lead Designers
Luduvina and Faustino work well together and value being able to spend their days together. Faustino focuses on designing the tapetes and figuring out what sizes they should be, while Ludivina is an expert dyer, and then they both weave on their side-by-side looms. Due to the ease and lower cost of aniline dyes, the majority of the weavers in the village have switched to using synthetic dyes, as opposed to the traditional dyes achieved from local plants, minerals and even insects. Ludivina and Faustino specialize in keeping the ancient knowledge of natural dyes alive, and the way Ludi creates a huge array of brilliant colors from all natural ingredients is truly incredible alchemy.
---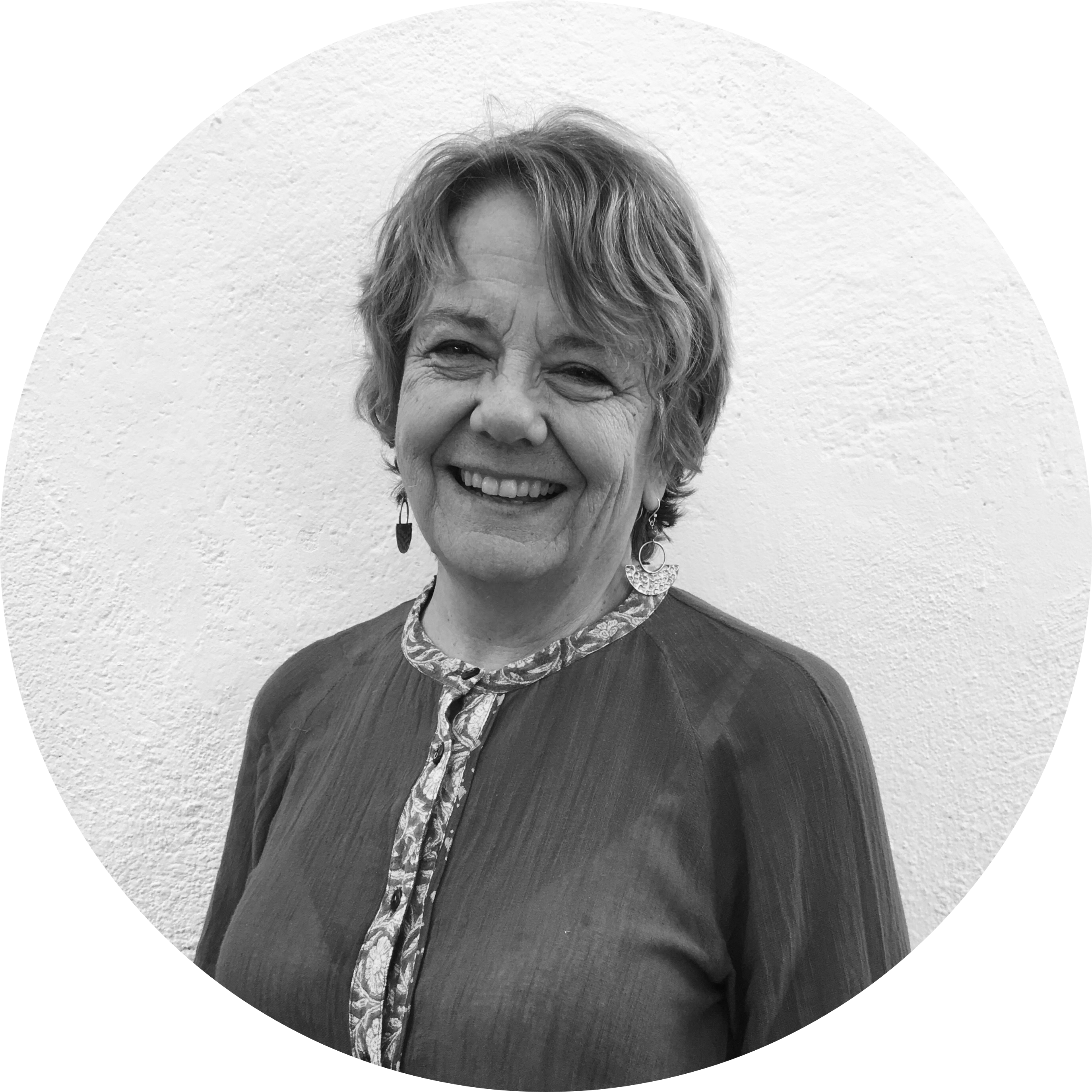 Shelley | CEO + Founder
Shelley founded MZ as a perfect blend of everything that has been of interest in her life: social service, business, teaching, and adventure. She owned and operated a whitewater rafting business catering to women, taught outdoor and adventure education in the mountains of California, taught English while learning Spanish at a university in Tijuana, and also helped initiate a business education program for the indigenous women near Oaxaca who are participating in the En Via non profit micro-finance program. It was there that she developed lasting friendships with many of the artisans who continue to produce the incredible designs of MZ.
---
Paco + Josefina | Operations Manager + Lead Designer
Paco was born in Teotitlán del Valle, Oaxaca, Mexico, and hails from Zapotec ancestry. The great majority of the members of the community are weavers, and Paco says that it is a good way to stay connected to their cultural heritage by preserving their craft. He is the partner in Teotitlan who coordinates and ships all inventory orders to the US. Josefina is one of MZ's original and most prolific bag designers. She is especially well known for her elegant "Straight as an Arrow" design that is one of our most popular bags. "I forget the world when I begin to dye the colors. The colors are never the same and it's interesting every time."
---
Isabel + Vicki | Lead Designers
Isabel and Vicki are two of five siblings and along with their parents, the entire family is dedicated to the business of weaving. On any given afternoon, if you were to stop by and visit the family compound, which is located in a quiet part of Teotitlan del Valle, you could find each family member focused on a different stage of their craft. Their family is one of the few in the village who still work exclusively with natural dyes. For the Lujo collection, they created a beautiful pink and gray palette using the cochineal bug to create a dusty pink, and mixing natural tones of black and white wool together to create the gray.
---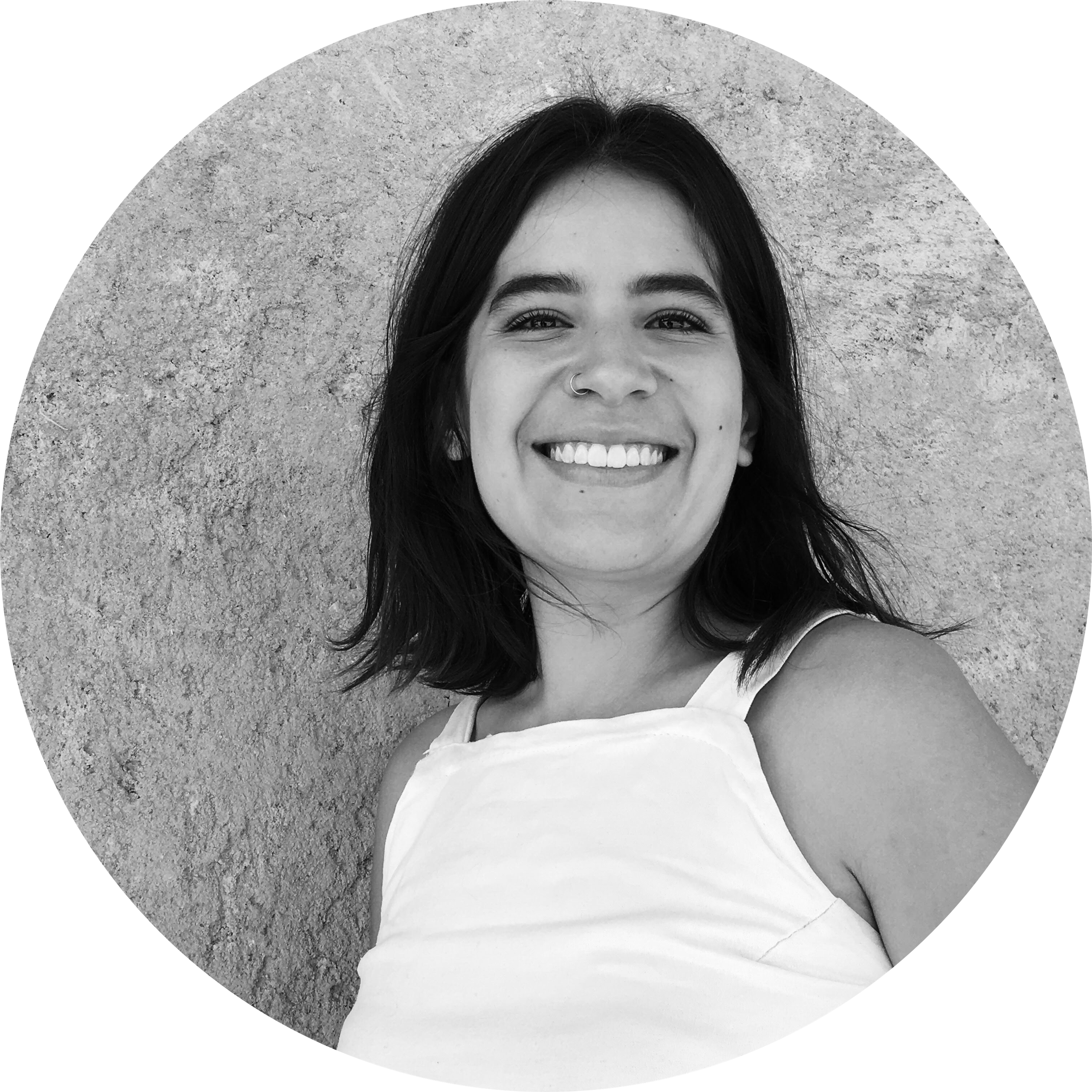 Ana Cris | Design + Production Manager
Ana Cris is an industrial designer from Xalapa, Veracruz, Mexico. After completing her degree, she wanted to explore the more intimate process of designing for handmade techniques. She first came to Oaxaca to take a certification course in Industrial Design at Oaxaca's renowned Centro de las Artes San Augustín. Drawn by the rich artisanal tradition, she decided to stay, and has explored every aspect of crafting objects from local materials. She feels that working with MZ is a great opportunity to get to know Oaxaca through its artisans, their traditions, and the materials they work with. Above all, she is motivated by the principles of fair trade, which support the makers and respect the traditional designs. Ana Cris is in love with color.! She loves to find it in Oaxaca, in the crafts and the streets and traditional clothes. She lives in Atzompa with her three dogs and her boyfriend, Vinik.
---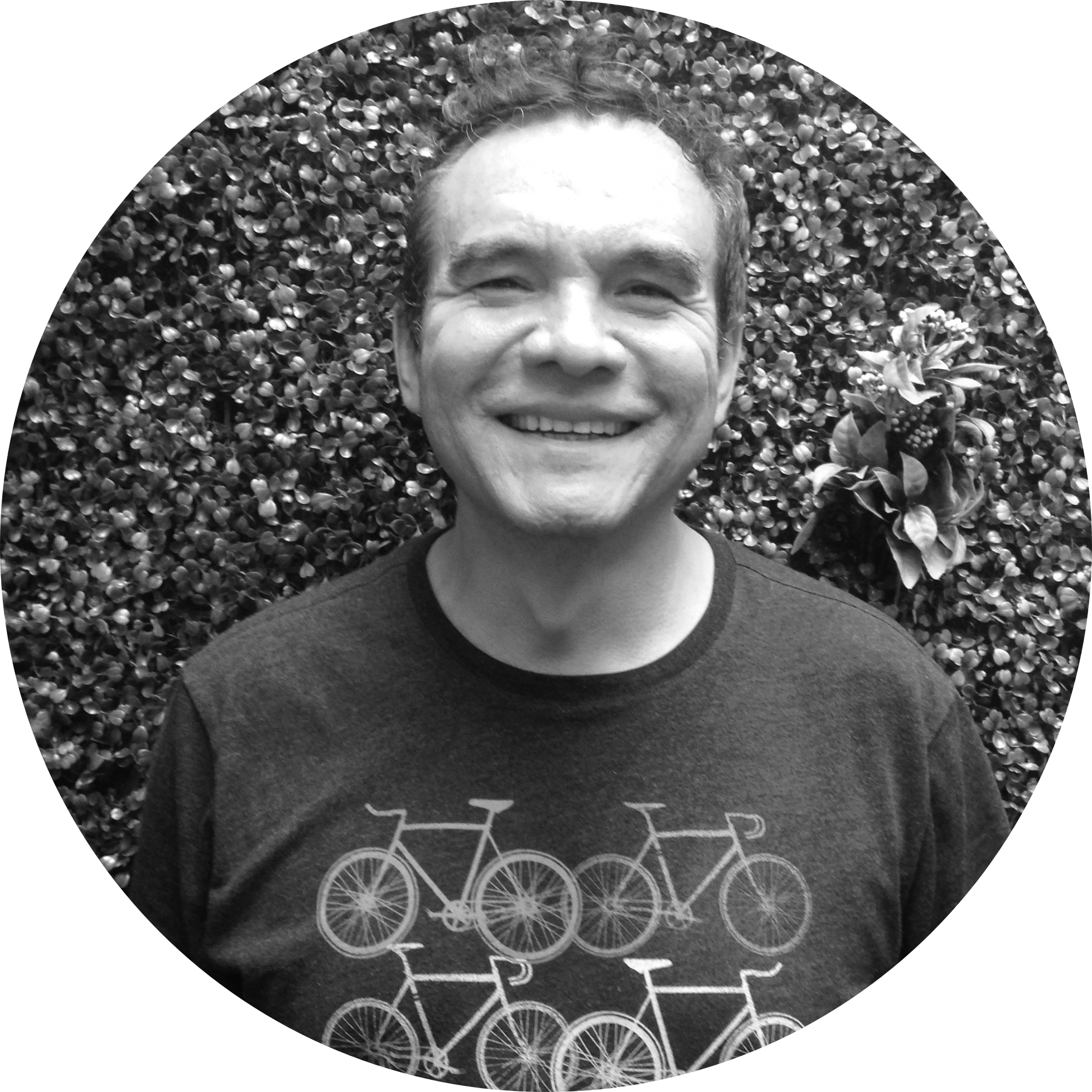 Fernando | Leather Craftsman
Fernando has a long, wonderful history with leather. At the age of 10, in the central Mexican city of Guadalajara, he began working at his uncle's leather shoe company. He was in charge of sewing the shoes. When he was older, he graduated to making bags and belts as well. He also began assisting in sales. Fernando now has a great team working with him at his workshop. A staff of five handles all the different steps of production, including sewing, cutting, adding decorations and hardware. They are a very dedicated team. One of his most trusted employees, Daniel, has been with him for 20 years. Besides this life-long experience working with leather, Fernando studied industrial engineering and fashion design. His knowledge of leather and design is spectacular and MZ feels fortunate to work with him.
---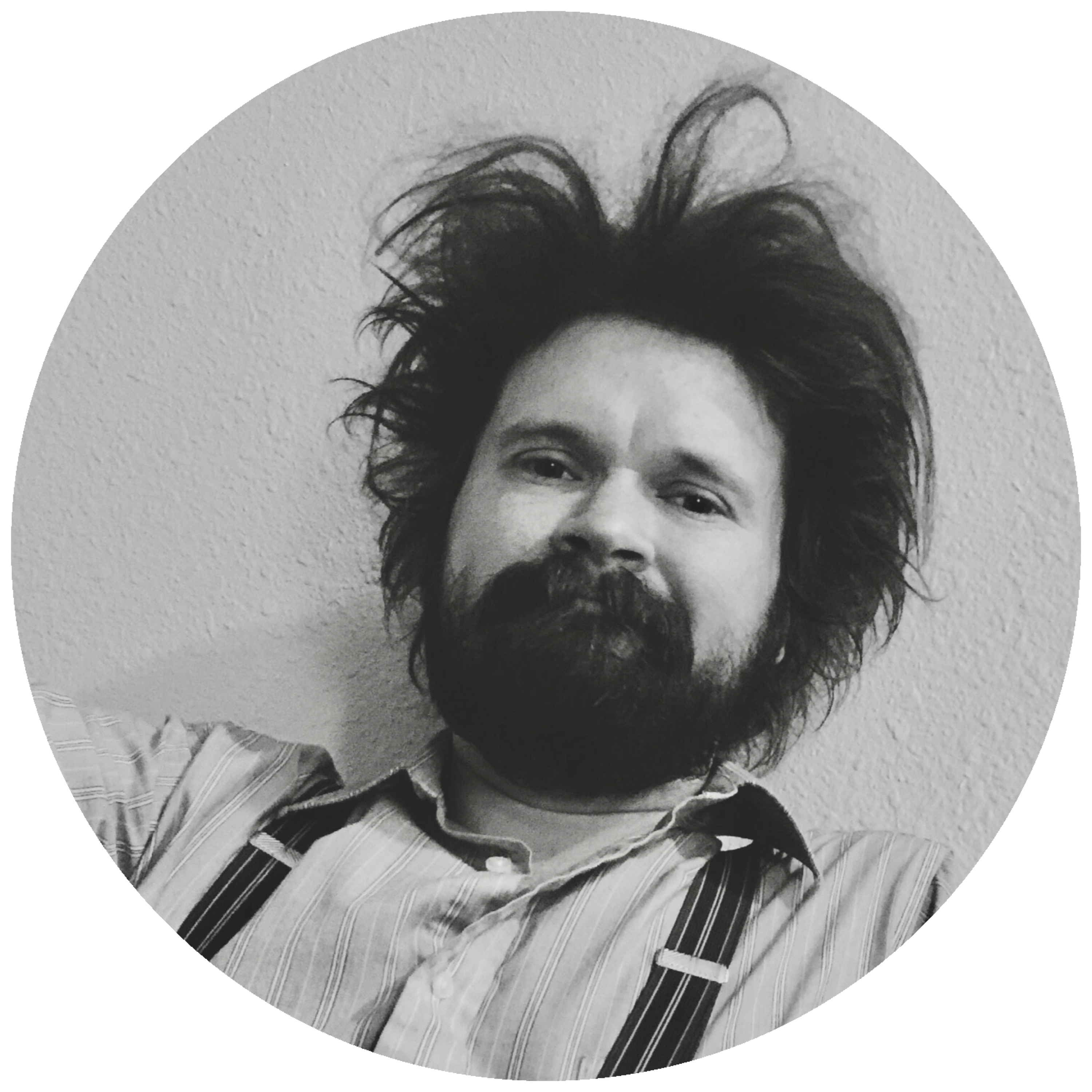 Cassady | Director of I.T.
Cassady has a love of technology and a passion for social justice. He's thrilled to join the MZ team and help us to stay at the forefront of the ever-changing e-commerce landscape. He's an avid wood worker and guitarist, and loves to spend his spare time with his dogs, cat, and new wife Liz.